The Nature of PE
Physical Education plays an integral role within the balanced curriculum offered at Parkdale and it develops pupils' physical competence and confidence. Through exercise we aim to promote physical fitness and a healthy lifestyle. We hope the enjoyment of exercise and the acquisition of skills will enable the children to continue physical activities into adulthood.
Parkdale offers a range of activities, including extra-curricular clubs, for all abilities ranging from Ultimate Frisbee and Hockey to Netball and Athletics. Children are taught the values of determination, respect, courage, excellence, equality, resilience, collaboration, fairness, pride and inspiration.
We very much encourage positive attitudes towards participation in sport and within school, healthy competition is actively promoted and there are lots of opportunities for children to represent the school with pride in matches, tournaments, festivals and competitions. From September, we will be starting a programme of inter-house sport during lunchtimes and we have set ourselves the target of 100% of KS2 children participating in competitive sport in this way.
A fit and healthy child playing sport learns to compete and challenge themselves against others and against their personal best. Team sports encourage children to play together and strive to be the best. They will also learn to accept defeat as an inevitable outcome of trying to win.
The PE Curriculum
PE/Games lessons provide continuity and a progression of skills - namely, Acquiring and Developing Skills, Selecting and Applying skills, Tactics and Compositional Ideas, Evaluating and Improving Performance and Knowledge/ Understanding of Fitness and Health.
Children in both Key stages will do 2 hours of PE each week. Swimming is currently provided to children in Years 3 and 4, which currently happens every Thursday, with coaches provided by Notts County Council.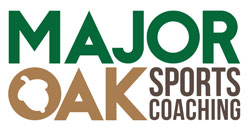 P.E at Parkdale is delivered by a specialist provider, Major Oak, with teachers assisting alongside them in lessons.
In Key Stage 2, all classes will cover the following (half-termly, in this order)
Tag Rugby

Hockey

Netball (High 5)

Tennis

Cricket

Athletics
Additionally, in PPA Years 3 and 5 will be taught Ultimate Frisbee, Badminton, OAA, Handball, Circuits and Rounders. In Year 4 and 6 they are taught a Swing or WW2 dance, Floor gymnastics, an Indian or Samba dance, Rhymthic gymnastics, Handball and Rounders.
In Key Stage 1, the focus will be on acquisition of transferable key skills such as throwing and catching, sending and receiving, attacking and defending and striking and fielding. They access a broad range of opportunities in order to extend their agility, balance and coordination, individually and with others. In PPA they are taught dance and gymnastics.
Sainsbury's School Games Mark
The Sainsbury's School Games Mark is a Government led awards scheme launched in 2012 to reward schools for their commitment to the development of competition across their school and into the community. Schools in England are able to assess themselves across bronze, silver and gold levels of the Mark.
We were awarded the Silver Award for 2014/15. We are absolutely delighted to have been awarded the Gold Award for 2016/17 and 2017/18. This is recognition of our commitment, engagement and delivery of competitive school sport. It's a tough set of criteria to meet and only a small percentage of schools are awarded Gold.
Up and coming matches/tournaments
30th April - Year 5/6 Table Tennis
21st May - Year 5/6 Table Tennis
4th June - KS1 Mulitsports festival
5th June - Year 6 Cricket
7th June - Year 5/6 Tennis
12th June - Year 5 and KS2 girls Cricket
25th July - Year 5/6 Table Tennis
4th July - Cricket finals Year 5